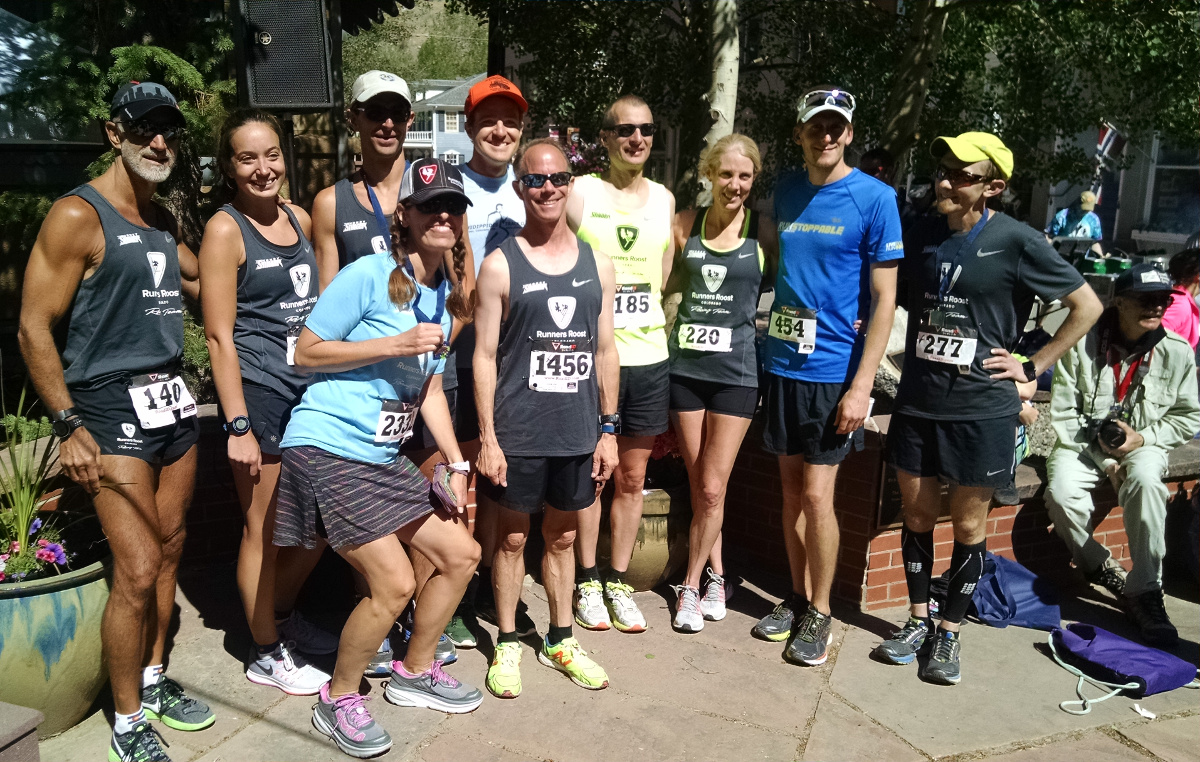 Phids 2017 Group Photo - credit Michael Sager
We have members running at your speed in a group at the pace below. Not sure what your pace is? We'll help you find the right group and provide some tips and training schedules that will have you improving your pace in no time.

Using your 5K race pace or finish time, you should fall into one of the following 5 groups.
| 5K Distance Race | Group 1 | Group 2 | Group 3 | Group 4 | Group 5 |
| --- | --- | --- | --- | --- | --- |
| Average Pace (min/mile) | SUB 6:00 | SUB 7:00 | SUB 8:00 | SUB 9:00 | Greater than 9:00 |
| Finish Time (mm:ss) | SUB 18:36 | SUB 21:42 | SUB 24:48 | SUB 27:54 | Greater than 27:54 |